Borderlands Unitarian Universalist Church
Amado, Arizona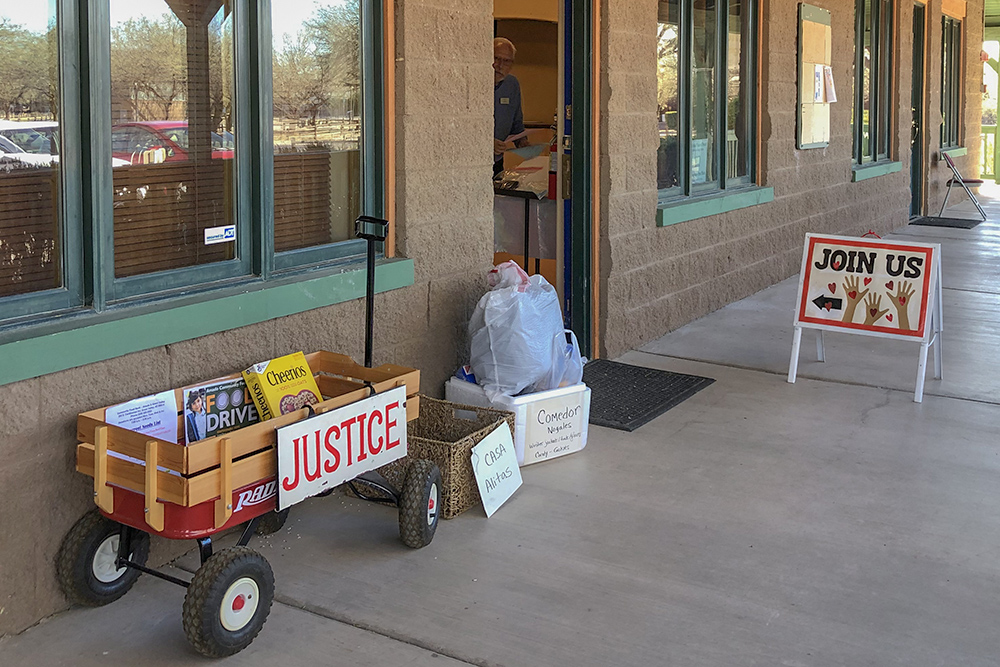 Each Sunday BUU collects items for the Food Bank, Casa Alitas and the El Comedor.

The Green Valley-Sahuarita Samaritans
Many members of BUU belong to The Green Valley-Sahuarita Samaritans. As one of the local Humanitarian Aid groups, the Samaritans provides aid to migrants in the desert. The Green Valley-Sahuarita Samaritans also provides clothing and other resources to aid the immigrants that cross the international border.
Green Valley/Amado Food Bank
From emergency food assistance and community gardens to a culinary training program and a farmers' market: our programs and services are feeding the hungry today and building a healthy, hunger-free tomorrow.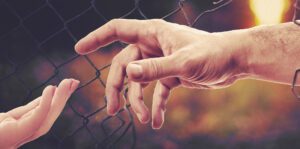 El Comedor – Nogelas, Mexico
Every year, thousands of migrant men, women and children are deported to Nogales, Sonora, Mexico or arrive in the city fleeing from Central America. They often arrive with only the clothes on their backs and a small plastic bag that contains their belongings. They do not know where to turn to receive a meal, find shelter or to make a phone call.

Casa Alitas – Tucson
The Casa Alitas Program serves migrant families who have left their home countries to escape violence and poverty.
We provide hospitality and humanitarian aid, medical services, short-term shelter and help to reunite with family members in the U.S.
Sharing The Sunday Service Offering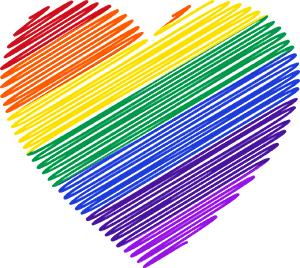 The BUU congregation has contributed, on a weekly basis and for many years, one half of each week's offerings to local causes that meet our values.