Borderlands Unitarian Universalist Church
Amado, Arizona
We carry out our work under four general purposes or ministries:  InReach, OutReach, Spiritual Nourishment and Institutional Stewardship.
To learn more about what interests you, click on the category that draws your attention.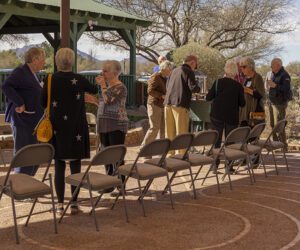 Through Congregational InReach we reach inward towards our members and friends. We help each other in times of need or duress and we connect with each other through social events and learning opportunities. BUU has a very active Book Club that meets monthly.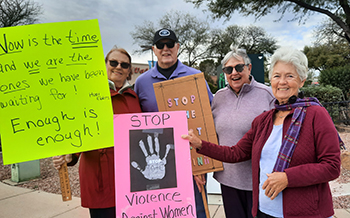 Through Community OutReach we reach out to the community. We support causes and organizations in the community that are doing the work we value. Our outreach activities offer a UU presence in the community. Some of the organizations we support are Casa Alitas and El Comedore. Both organizations provide services and shelter for migrant immigrants.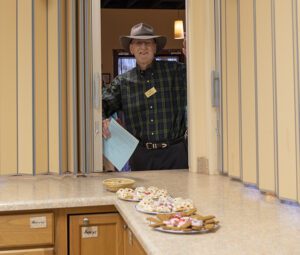 Through Spiritual Nourishment  we seek to provide programming that inspires and sustains us. Our major work is to produce Sunday services. We also encourage and support the development of group studies and experiences that touch us in meaningful ways.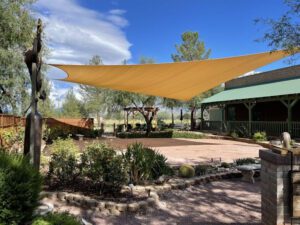 Through Institutional Stewardship we manage our building and grounds, our finances and governance to sustain our church home. BUU has several fund raisers during the year to help with funds for the grounds and building maintenance.
Review the slider below for more information on BUU