Borderlands Unitarian Universalist Church
Amado, Arizona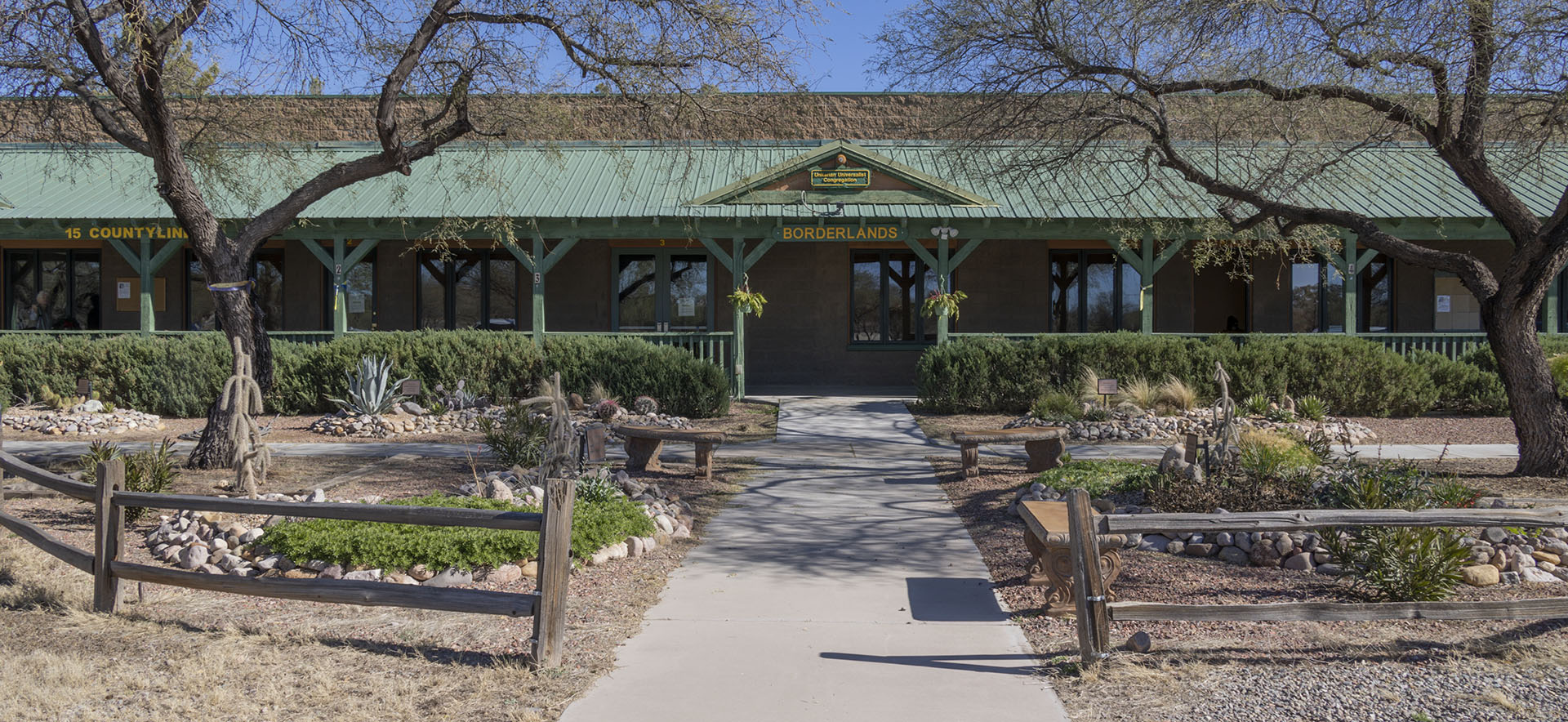 Borderlands Unitarian Universalist Amado, Arizona

BUU Office Hours: Tuesday through Friday 12:00 PM – 5:00 PM
Phone: 520-648-0570
15 County Line Road, Amado, AZ 85645
Mailing Address: P.O. Box 23, Amado, AZ 85645
Please visit us, we welcome visitors to Borderlands UU and hope that you will consider joining us on a regular basis. We welcome your beliefs and life experiences. If you are already a UU new to the area, we welcome you. If you are new to UU, we invite you to join us. The best way to know us is to come, see and explore with us. A warm welcome awaits you.
There are several ways to connect to connect with us. We send an email once a week with spiritual messages, happenings at Borderlands and social action news. Also you can sign up for our Monthly Newsletter, by using the form below or on a Sunday by filling out a Visitor Form. Another way to connect with is is to contact our office by emailing: officemanager.borderlandsuu@gmail.com

We meet Sundays at 10:00 AM, followed by a social hour. Come join and connect with us. All are welcome here.

Our Rose Garden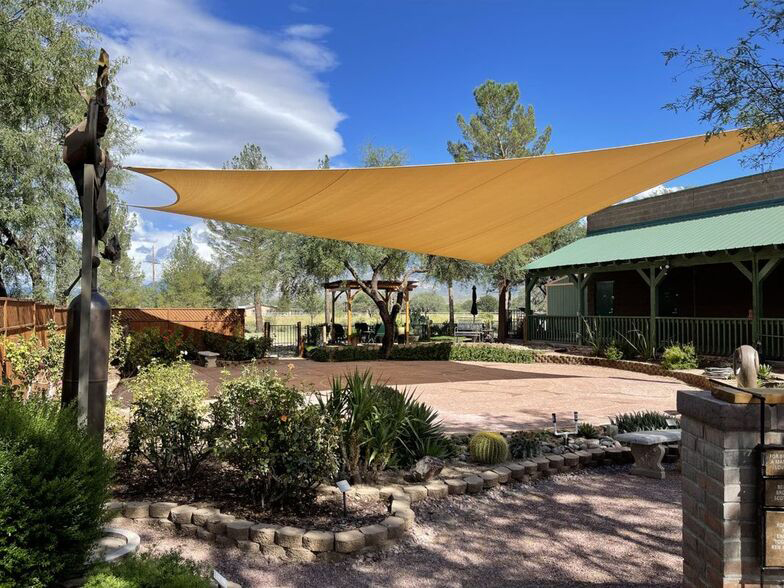 BUU's New Shade Sail
Under Shade Sail: Come, gather for socials and group meetings under the new BUU Shade Sail. It is designed to create a welcoming space in both summer and winter.
Walk the labyrinth in our meditation garden. What a peaceful, nourishing space!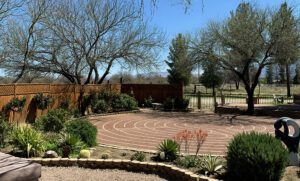 Looking For A Quiet Place to Meditate?
Our garden is available every day for your enjoyment.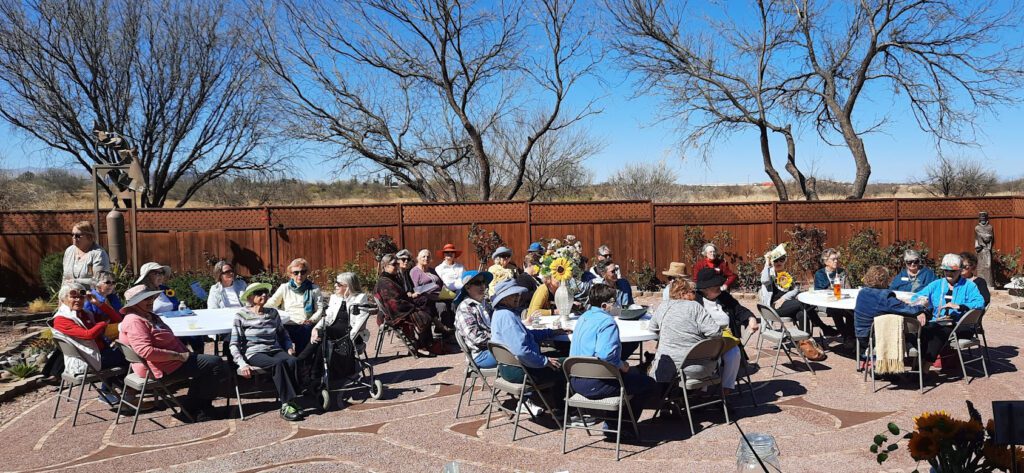 Our Garden Is Available For Rent
Like what you see call us at 520-648-0570, to reserve our garden for your special event.
Directions to Borderlands Unitarian Universalist Church
Amado Territory Ranch, 15 County Line Rd., Amado, Arizona. From Highway I-19, take the Arivaca exit, turn east and go straight at the stop sign to County Line Rd. We are the first building on the north end of the ranch.