Borderlands Unitarian Universalist
Amado, Arizona
Current Art Exhibit
January 6 through March 30, 2023
The current show features photographs and paintings from our own artists: Sonya Edwards, Kathleen Bolivar, Con Nadeau, Deb Gregory, and Betty-Lee Hepworth.
Meet Maureen Kirk-Detberner, a member of our new Website team, who also is a talented artist. And we will have a guest artist: Sally Cantrell, whose photographs are exhibited in Tubac at the MasYMas Gallery and the Tubac Art Center, and in Portland Oregon.
Please enjoy the slider of  the art from the current show. Note there are multiple pages to view.
New Gallery Show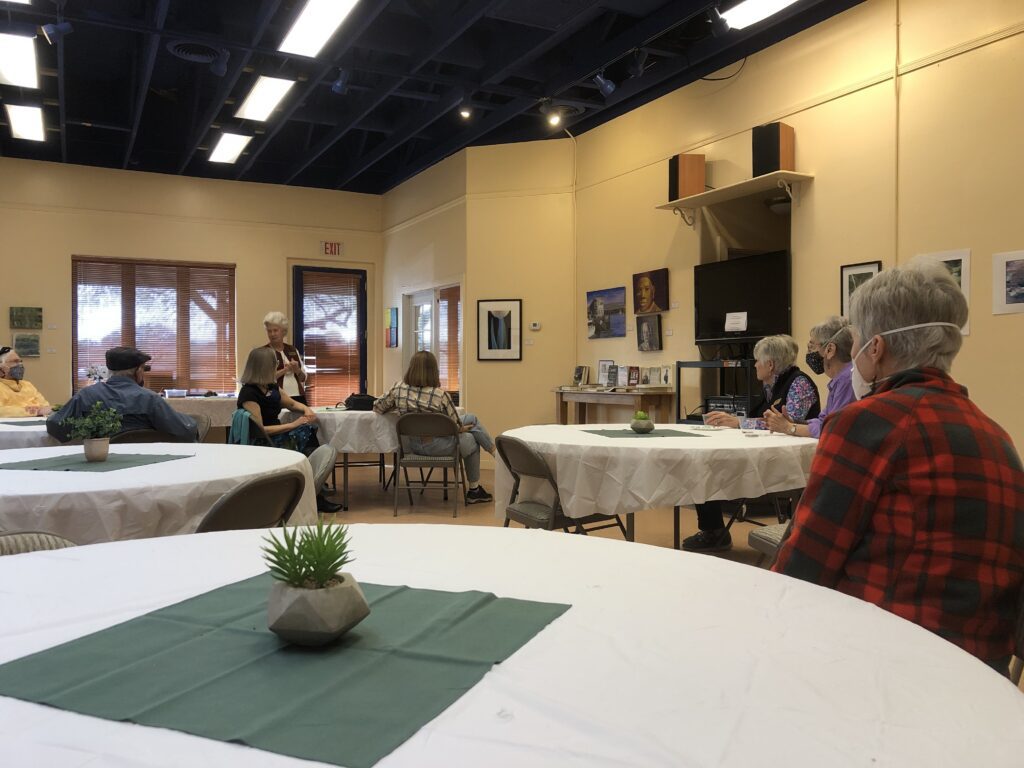 Artist Con Nadeau, discussing her process for creating her art.